Best Blood Pressure Smartwatches in the Market Today
Nowadays, blood pressure smartwatches have grown in popularity as a simple tool to measure and monitor blood pressure levels while on the go. These smartwatches are useful tools for people with hypertension or those trying to lead a healthy lifestyle because they come with cutting-edge sensors and algorithms that can detect blood pressure precisely. In this in-depth research, we will talk about some of the top blood pressure smartwatches on the market right now.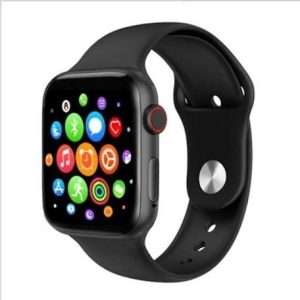 Following are examples of Best Blood Pressure Smartwatches:
1. Omron Heart Guide:
One of the most well-liked smartwatches available today is the Omron Heart Guide. It is the first smartwatch with direct wrist blood pressure measurement that has received FDA approval. The watch band-mounted inflatable cuff used by the Heart Guide inflates to capture precise readings. It is a flexible tool for tracking general health because it counts steps, sleep, and other fitness measures. Users can retain and track their blood pressure data over time thanks to Heart Guide's integration with the Omron Connect app.
2. Witlings Scan Watch:
Another top contender in the blood pressure smartwatch category is the Withings Scan Watch. It has an ECG sensor that can identify  other abnormal heart rhythms. It also calculates blood pressure using phot plethysmography (PPG) technology. PPG offers a decent approximation for daily monitoring purposes. However, it is less precise than traditional cuff-based measures. The Scan Watch also provides smartphone notifications, activity monitoring, and sleep tracking.
3. Samsung Galaxy Watch Active 2: 
The Samsung Galaxy Watch Active 2 is an adaptable smartwatch with an optical heart rate sensor that can gauge blood pressure. It uses sophisticated algorithms to evaluate heart rate data and approximate blood pressure levels, but unlike the Omron Heart Guide, it does not provide direct blood pressure measurements. GPS, sleep tracking, and stress monitoring are just a few fitness tracking functions on the Galaxy Watch Active 2. It also features a stylish design and a colourful display, contributing to its popularity with customers.